KLARQUIST NEWS
Klarquist Welcomes Two New Partners in 2020
Published January 2, 2020
Klarquist is pleased to welcome Johanna Schwartz, Ph.D. and Ethan McGrath to the firm's partnership effective January 2020.
Johanna Schwartz, Ph.D. joined Klarquist as a summer associate and technical consultant in 2010, before becoming a full-time associate in 2012. As a member of the firm's chemical patent prosecution group, Johanna's practice focuses on preparing and prosecuting U.S. and international patent applications in a range of technical areas. Johanna specializes in the fields of organic chemistry, pharmaceuticals, and biotechnology, and has extensive experience with small molecules, organic synthesis, dosage formulations, polymer chemistry, and methodology development.
Johanna is active in the Portland legal community, where she mentors first-year law students at the Northwestern School of Law of Lewis and Clark College. She is actively engaged with the chemical community and attends various chemistry symposiums/panels as a speaker. Johanna is an avid road cyclist on the weekends and a daily bike-commuter throughout the year. She also captains the firm's dragon boat team during Portland's annual Rose Festival. Johanna earned her Ph.D. in organic chemistry at Oregon State University and her J.D. from the Northwestern School of Law at Lewis and Clark College.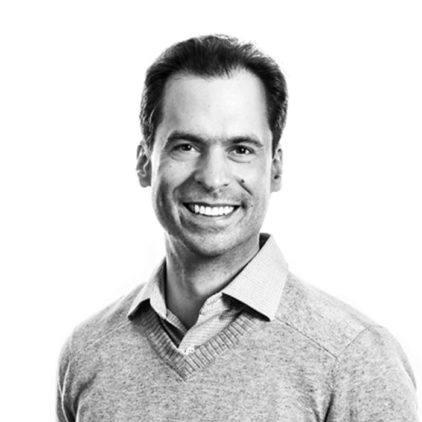 Ethan McGrath joined Klarquist in 2015 after a career in engineering and as patent counsel for high performance laser company and Klarquist client nLIGHT, Inc. He is a member of Klarquist's computer science and electrical engineering team, where he has written and prosecuted many physics and optics-related patents.
Ethan is passionate about staying up to date on cutting-edge technologies and new applications. Outside of work, he enjoys spending time with his family and exploring the Pacific Northwest. Ethan earned both his J.D. and his M.S. in applied physics with a focus on optics at the University of Oregon.
"We are excited to recognize Johanna and Ethan for their leadership, as well as their exceptional technical and legal expertise, and look forward to their future accomplishments as partners of Klarquist Sparkman," said Stacey Slater, Managing Partner.