PTAB / District Court
Oregon beer growler patent duel to proceed on multiple fronts
Published July 22, 2016
Drink Tanks Corporation sued GrowlerWerks, Inc. last November for patent infringement based on its sale of growlers, including the uKeg 64 product shown below. Earlier this year, the case was transferred from Delaware to Oregon district court. On June 2, 2016, GrowlerWerks took the fight to the U.S. Patent and Trademark Office (PTO) by filing a petition for Inter Partes Review (IPR) seeking to cancel each claim of Drink Tanks' beer growler patent due to prior art.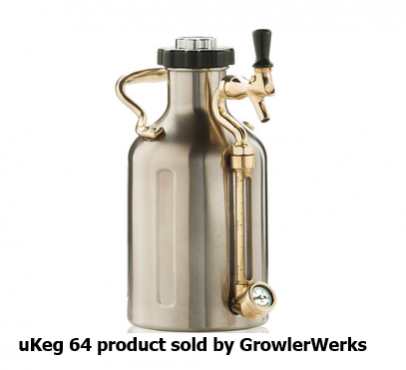 GrowlerWerks requested a stay of the litigation based on the IPR filing. On July 15, 2016, Judge Simon denied GrowlerWerks request as premature because the PTO had not yet decided whether to proceed with the IPR.
"GrowlerWerks petition sheds little light on the potential scope of the IPR, and the Court will not base its stay decision on speculation about what the PTO may or may not do. Until the PTO institutes IPR, the Court cannot say that a stay will lead to the simplification of issues in this case. The PTO could grant review of one, several, all or none of the '670 patent claims. The Court also finds persuasive the reasoning of courts that deny motions to stay without prejudice before the PTO has granted IPR."  – July 15, 2016, Opinion and Order, p. 10.
Such denials are not uncommon before institution, especially when the merits of the IPR petition are not immediately clear from the petition itself or are not specifically addressed in the motion for a stay of the litigation. For now at least, the battle between Drink Tanks and GrowlerWerks will continue on both fronts—at the district court and at the PTO.
Posted on 07/22/2016 by Deakin T. Lauer