OREGON IP / Patent
In a sea of orange, Oregon State University finds blue
Published July 15, 2016
Oregon State University is well known for its orange and black "Beaver Nation" brand.  Recently, however, it's also been getting a lot of attention for its work with the color blue.
OSU professors Mas Subramanian and Arthur Sleight, and graduate student Andrew Smith, discovered a brilliant blue pigment while studying metal oxide compounds.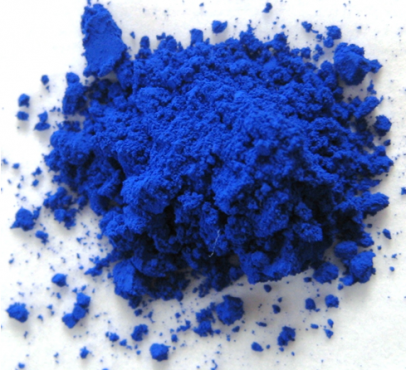 In October 2012, OSU obtained patent protection for its novel composition, and the blue pigment is back in the news now because OSU recently licensed the technology to the Shepherd Color Company.
Gillian Gardner, a patent agent at Klarquist Sparkman, LLP, worked on the patent application for OSU.
"At Klarquist, we see a lot of very impressive technological developments from the scientists and engineers at OSU.  Many are truly groundbreaking and are important to the industries for which they have been developed.  This invention was all of that, but it was also beautiful.  Since then, I've often thought that I should have asked for a sample to keep on my desk.  It was the most stunning shade of blue."  – Gillian Gardner, Klarquist Sparkman, LLP
Another interesting aspect of this story is that the discovery of the blue pigment was largely accidental.
"Basically, this was an accidental discovery. We were exploring manganese oxides for some interesting electronic properties they have, something that can be both ferroelectric and ferromagnetic at the same time. Our work had nothing to do with looking for a pigment.  Then one day a graduate student who is working in the project was taking samples out of a very hot furnace while I was walking by, and it was blue, a very beautiful blue.  I realized immediately that something amazing had happened."  – Mas Subramanian, OSU Department of Chemistry (quote from 2009 OSU press release)
Posted on 07/15/2016 by Deakin T. Lauer